SOME CLIENTS WE'VE HELPED
Corrata
BizLabs guided Corrata to our first email campaign. We quickly established processes for lead generation, email marketing and follow ups. Our first campaign created over €50,000 of new business potential from 10 meetings.
BizLabs left no stone unturned in their effort to turbo charge Corrata's sales. They brought process and rigor to both our outreach and internal CRM management.
Colm Healy, CEO @ Corrata
Aproplan
During our 4 year collaboration, Andy Suciu, which is now BizLabs co-founder ant CTO, has been supporting our growth from 6-50 employees with development, administration and support across SalesForce and various integrated applications.
Andy was always in line with our needs and helped us by using business logic to create and improve processes in order to increase efficiency and be more successful.
Thomas Goubau, CEO @ APROPLAN
Thinscale
BizLabs set up our CRM and help with our Sales Process and Technology Management.
We get advice, service, and support as we need it.
Brendan Kiely, CEO @ ThinScale
Your Smile Direct
BizLabs migrated YourSmileDirect from Agile CRM to Hubspot.
BizLabs provided structure and process across customer journeys to support the growth of the business as we grew from 10 to over 70 staff.
Graham Byrne, CEO @ Your Smile Direct
CheckVentory
BizLabs created over €1.7m of opportunity pipeline business from our very first campaign and more since. Use them!
Adrian Walsh, CEO @ CheckVentory
AtlasFX
AtlasFX used BizLabs for a variety of Concierge Services covering Leads, Marketing, and Opportunity to define and deliver sales, marketing, and business processes.
We now have a more structured sales process
Gavin O'Donoghue, CTO @ AtlasFX
Atlas Travel Group
We use BizLabs to optimise our SalesForce strategy, helping us roll out dashboard reporting and process improvements for the financial and sales data reporting which helped us improve our sales conversion ratios. I would highly recommend using their services.
Stephen Mc Kenna, CEO @ Atlas Travel Group
re:publica
Ever since we started working with BizLabs our sales approach has improved strongly.
ANDREAS GEBHARD, CEO @ re:publica
Beautifeye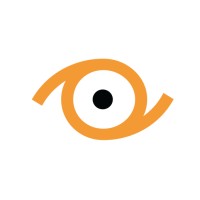 Aside from helping or starting the sale engine, they really created data-driven and process oriented mindset within the company. We know how to measure our improvements and more importantly, we have that confidence in sales that we lacked at the beginning.
Luca Marchesotti, CEO @ beautifeye
Receive Tailored Help for Engaging,
Nurturing and Delighting your customers
Find the best leads to start communication
REACH PROSPECTS ON EVERY CHANNEL
IMPROVE CUSTOMER JOURNEY CONVERSIONS
DELIVER DELIGHTFUL user EXPERIENCES
Startup  concierge
Your personal CRM, Website and Social Media Team
We deliver websites, customer research, marketing, social networking and CRM services to increase reach, engagement and business opportunities.
zoho one suite
A single environment to run your entire business
Zoho One gives you 40+ apps, for both web and mobile, to run your business.
Official Zoho Partners for Sales, Marketing, Recruitment, Customer Support, Accounting, Productivity and Collaboration.
process doctor
Your CRM and Marketing Automation  experts
Benefit from our team's on-demand CRM services.
We solve problems and fix processes in Zoho, Hubspot or Salesforce to help your business run smoothly.
WEBsites
 Your online presence sorted
Experience Divi, the ultimate  WordPress theme  with full service hosting, backups, security and increased performance.
We build and manage websites to  increase  traffic and conversions. 
WHICH SERVICES ARE RIGHT FOR YOU?
Find the missing pieces of the puzzle
Need to build or fix a process?
or just a second opinion?